CITIZEN SCIENCE IN THE CARPATHIANS
supported by Visegrad Fund
DEEP RELATIONSHIP MATTERS
Protected areas, though managed by the government, could not succeed without public support, and more importantly without the support of
local stakeholders which depend on the land. At the same time, many species depend on the same land types that humans find most useful
too. Local stakeholders-nature (wildlife) issues require outstanding communication skills of PA managers. Thanks to implementing modern
tools, this project ought to deepen mutual understanding and respect among PA and inhabitants, which is crucial for establishing
environment-friendly practices and sustainable societies.
Citizen science can tackle conservation challenges by building scientific knowledge and by encouraging public action, but only if the aims and methods of monitoring are well communicated and the motivation of inhabitants is constantly strengthened. Based on our professional experience and conclusions, once the handy intuitive (plat)form is used, it may bring a win-win solution for both sides, managers (researchers) and citizens (contributors).
TBU conducts research in citizen science under the umbrella of national and international grant schemas. This enables us to be part of the cutting-edge resources and brings innovation to our citizen science activities. The geographical perspective in Carpathian region puts TBU in a role of one of the most important HEI in the Czech Republic.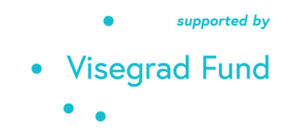 Contact point: Györgyi Bela
IDEAS Science is a technology development and consultancy team. IDEAS Science Ltd. has rich experience with building infrastructure and implementing new approaches in citizen science initiatives – that is an ideal base camp for establishing Living lab approach in Hungary.
Contact point: Zuzana Okániková
Civil Association PRONATUR is a voluntary organization supporting the nature conservation, sustainable regional development and active citizens participation. The PRONATUR NGO has established close relationships with management of several protected areas in Slovak Carpathians.
Ekopsychology Society (PL)
Contact point: Monika Ochwat-Marcinkiewicz
Ekopsychology Association is a non-profit NGO dealing with biodiversity conservation, protected area management, sustainable local and tourism development, protection of landscape and cultural heritage, organization of environmental awareness campaigns, education and trainings. The Ekopsychology Association coordinates the work of the Carpathian Scientific Council in Poland, which brings together 17 scientists from 12 universities.